SOUL MAPPING
Astrology Soul Coaching $150 w.Soul Medicine Box $225
LONG DISTANCE OR IN PERSON
As Above, So Below.
Astrology is an ancient practise & study of the celestial bodies that has been going on since the beginning of time. Knowing about the cycles of the Planets and Stars can help to bring awareness to what is happening around you, and ultimately help you to map out your life and align your will with that of the Cosmos. There is an energy, a vibration or a pulse to everything. Every living thing emits a vibration, and each Planet represents a certain archetypal energy that is affecting us, and that is being played out & represented in some area of your life.

At the moment of your birth, the cosmos were aligned in a certain configuration that is a framework for who you are, all of the potentials that could be attained, as well as the pitfalls and lessons you are here to learn and work through, as part of your Soul's journey.

I will help you to understand what your personal Souls' map and Divine Blueprint is wanting you to experience in this lifetime, which will help to bring more awareness into your life. You will start to see the deeper patterns, the purpose of what your Soul has come here to learn and do. It will provide you with more clarity and understanding, and ultimately - empower you to Master this lifetime!

As part of this offering, and to assist you on all levels of being - you will receive a "Soul Medicine Box", personalized for you & your soul's unique expression of energy from natures' crystals, herbs, and essences. Included is a personal mantra & meditation for your soul body, an affirmation, an soul essence essential oil blend, a planetary perfume diffuser blend, a dominant chakra body spray, an amulet of protection and a crystal or bracelet with your specific birth stones, all including herbs tailored for your healing needs at this time. Sessions can be done in person or by Skype, Zoom, and over the Phone. Depending on what guidance I receive for your Soul and where you are at and what you are experiencing at the time - this could also include a specific healing song, or some type of vibrational healing with tuning forks, crystal & tibetan bowls, or else a shamanic healing, and/or reiki. A printed report of birth info and the coming transits for the year is also provided.
LONG DISTANCE OR IN PERSON
I have been immersed in the use of sound, music, and vibration my entire life. I was singing before I even learned to talk. I have the ability to tap into your unique essence and provide healing sounds, tones, and the resonant vibrations that will provide you with the healing you need at that moment.
Sound healing relies on the natural law of resonance to restore the vibrational integrity of the body, mind & spirit.
This private session will leave your body in total resonance with your mind and spirit. Through sound & vibration and the use of vocal toning, bowls, tuning forks, bells, songs, and chimes - we will open the energetic pathways and clear any blocks within your energy body, which in altering the magnetic field of your mind -will allow you to align to higher states of awareness.

REIKI
(Usui, Karuna Ki & Lightarian)
1 HR / $90

1.5 HRS / $125
LONG-DISTANCE OR IN PERSON
Reiki is a simple, non-evasive healing technique using the laying on of hands touch healing system. The Traditional Reiki story began in the 1800s, but Reiki was ancient even then. The living body, human or animal, radiates warmth and energy. This energy is the life force itself, and has as many names as there are human civilizations.
The word Reiki is made of two Japanese words - Rei which means "God's Wisdom or the Higher Power" and Ki which is "life force energy". So Reiki is actually "spiritually guided life force energy." The Polynesian Hunas call this healing force Mana, and the Native American Iroquois people call it Orenda. It is known as Prana in India, Ruach in Hebrew, Barraka in Islamic countries, and Chi'i in China.
Chi'i is the life, the Healer places her hands in the series of positions that constitute a session, and Reiki does the rest. Karuna Reiki uses the sound healing current which is a powerful healing and spiritual experience. Reiki heals on all of the body's levels – physical, emotional, mental and spiritual.
HAWAIIAN LOMILOMI HEALING MASSAGE
1 HR / $90
1.5 HRS / $135
(w/Hot Stones & Raindrop Therapy)
IN PERSON
Lomilomi Hawaiian healing massage is a flowing, vibrant, and deeply relaxing full-body massage. It is a touch therapy like no other that will change your mind, body, emotions & life for the better. It is part of an ancient Hawaiian massage system where physical, mental, emotional, and spiritual health are considered and treated as one unit.
Treatment consists of a number of different massage strokes, such as kneading toward the heart, Swedish massage techniques, and long flowing strokes. Lomilomi can help release stored emotions, trauma, tension, stress, and blocked energy. It is used to invigorate and stimulate, as well as to relax and nurture.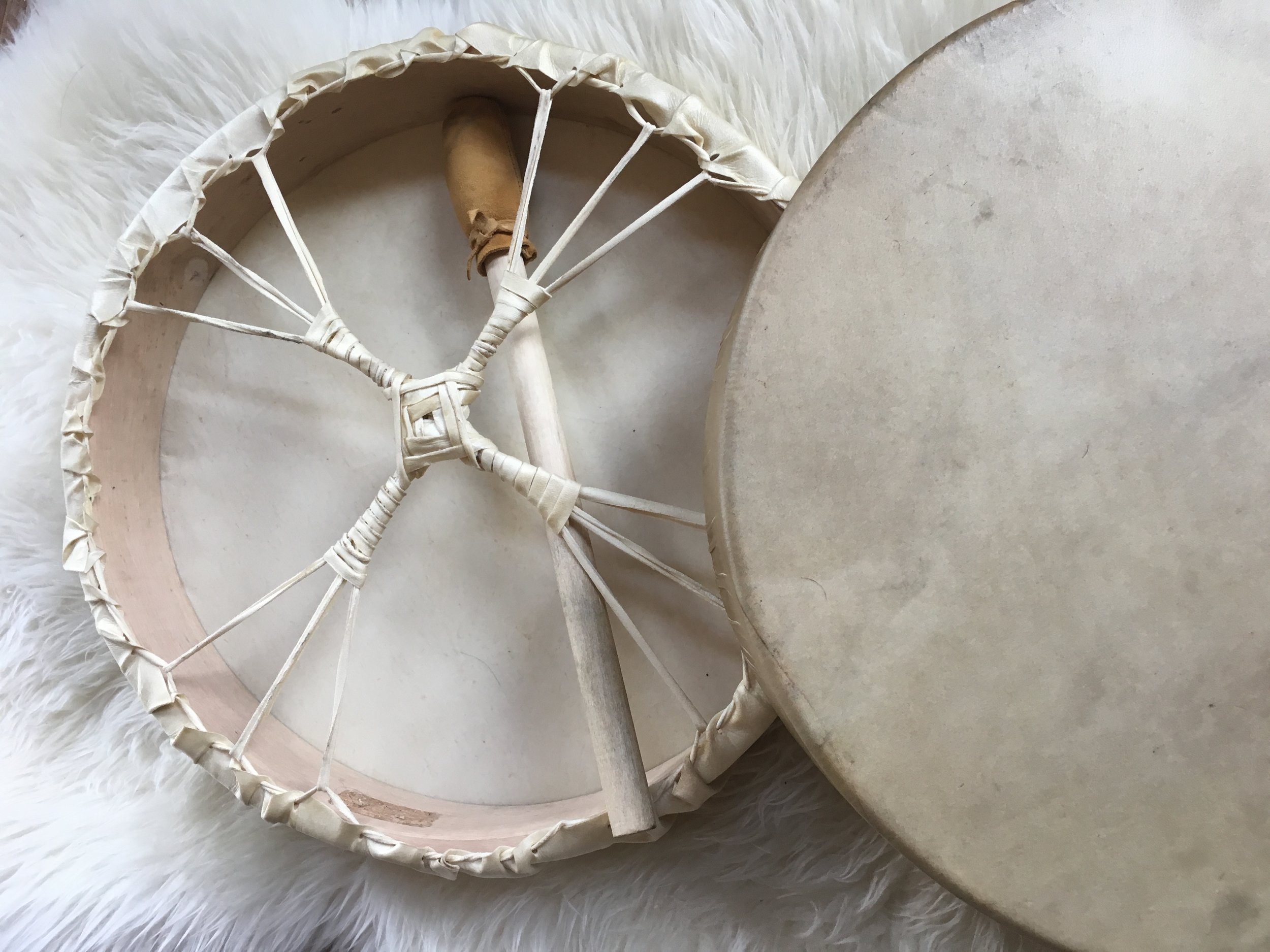 SHAMANIC HEALINGS
1 HR / $105
0.5 HRS / $50

DRUM JOURNEYS $111
LONG DISTANCE OR IN PERSON
Shamanic healing is a spiritual practice based upon the belief that everything is Spirit; the trees, water, the earth, air, your body, animals, plants, you name it. Shamanic medicine is a tradition dating back 25000 years. Shamanic healing takes place in many forms, depending on what spirit recommends.
The purpose of shamanic healing is to cleanse the body, to clear the energy field, to restore balance to the physical, to focus the mind, and to give the Spirit a peaceful home in which to reside and create.
This can include plant, herbal and mineral spirit medicine, the use of song and other instruments to move and transform energy, visualization, soul retrieval, extraction, hands on massage or physical body manipulation. The shamanic practitioner understands the necessity to use both nature and spirit in healing and that true healing is whole and complete: body, mind and spirit.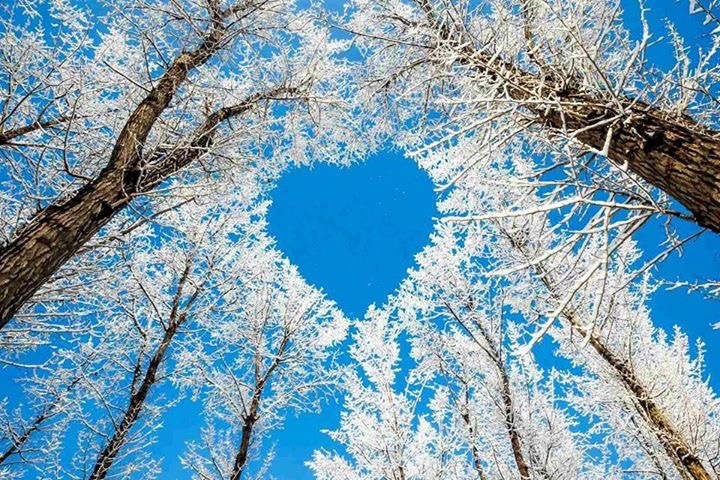 HOUSE / LAND CLEARING
$111 / 1-2 Hrs
Purging and clearing out your home and/or property of negative energies is essential to be done from time to time. Especially if you have had any traumatic events in your life, or in your home, after separation or divorce, etc., it is a good idea to cleanse the space of that energy. Using strictly authentic, traditional herbs of indigenous cultures for smudging, along with bells, drums, bowls, and tones for chanting, I infuse the space with peace, love and harmony. Depending on how big of space, and land it should only take under two hours. All tools provided, and I facilitate the healing energies to be infused into your home, intending that only positive and loving energies be allowed to enter there.
RAINDROP THERAPY
w/MYOFACIAL CUPPING
1 HR / $105
Raindrop Therapy Oils & Properties:
Valor - uplifting and affirming;
Oregano - is warming and provides comfort;
Thyme - enhances relaxation;
Basil - known for being both calming and refreshing;
Cypress - restores and promotes grounding;
Marjoram - known to promote relaxation;
Peppermint - provides a renewed feeling of vigor; Wintergreen - sweet minty scent and soothing properties;
Aroma Siez™ - with Lavender and Peppermint, has relaxing properties.
Raindrop Therapy uses a layering process of 9 different Young Living's therapeutic/medicinal grade essential oils applied to the feet and spine. This therapy focuses the healing essence of essential oils directly to the spinal column where it is believed that viruses and bacteria lie dormant. Known to increase the immune system, relieve back issues, and to create balance & harmony in the body - physically, mentally and emotionally. The oils create an environment that is not hospitable to these "foreign" agents in our bodies and causes them to be eliminated naturally.
The Myofacial Cupping (MC) is a form of trigger point therapy to enhance detoxification. Soft tissue is suctioned inside the cups, allowing for fluid movement and nutrient supply to the tissues while allowing the waste to be transferred out of the body. Promotes lymph drainage, stimulates blood flow and sedates the nervous system.
Access Bars addresses 32 points on the head that correspond to different aspects of your life – these points are called the 'Bars'. Having your Bars run means that these specific points are gently touched, which in turn releases limiting thoughts, ideas, attitudes, beliefs that you have that are not working for you. It is a similar idea to deleting files off your personal hard-drive, allowing more space to receive and create a more empowering reality.
An Access Bars session is very relaxing, nurturing, calming and transformational as it stills the mind. It may also be described as getting a massage that will change your life into something greater and happier with complete ease and joy.

Refelxology is a non-invasive healing art dating back to 2330 BC that is based on the principle that there are reflexes in the feet, hand and ears that correspond to every part of the body. Through application of pressure on these reflexes, reflexology relieves tension, improves circulations, opens the flow in blocked nerves, and helps to promote the natural functioning and healing of your whole body. Through application of pressure on these reflexes, reflexology relieves tension, improves circulations, opens the flow in blocked nerves, and helps to promote the natural functioning and healing of your whole body. The body has the ability to heal itself. Following illness, stress, injury and disease, it is in a state of "imbalance" and vital energy pathways are blocked, preventing the body from functioning effectively.
Usui, Karuna Ki, Lightarian Reiki & Lightarian Clearings
As a Lightarian Reiki Master & Teacher, I will pass on the attunements of the Reiki and activate you to become a worker of the light & divine energy, to bring more love, light and healing to the Planet. It is my honour and absolute pleasure to do so! Reiki is the life force energy, or chi, that is available to us all. In receiving these attunements you are taking an oath to do no harm, opening up more compassion in your life, and to ultimately be of service to others!
USUI REIKI LEVEL I - $111

USUI REIKI LEVEL II - $222

USUI REIKI MASTER LEVEL - $333

KARUNA KI REIKI - MASTER LEVEL - $333

LIGHTARIAN REIKI LEVElS I, II, III, IV, V & V - $125/Attunement

LIGHTARIAN CLEARINGS - 6 LEVELS - $125/Level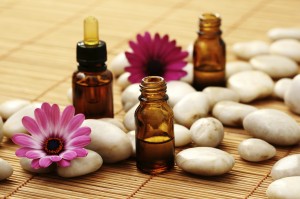 Make 'n Take Events & Private Home Parties
Pricing specific to details, and products requested
Learn about Aromatherapy and create unique products, with your own personalized custom blends!

Home parties can be so much fun, and you are not only having FUN but benefiting your health, by creating & using essential oils in your medicine cabinet/beauty regime and eliminating toxins and chemicals from your home and from your body. Most perfumes and cosmetics contain harmful synthetics that are so very bad for your Liver, causing a multitude of health problems. Your SKIN is your largest organ - it is very important that you take care to what you are putting on your body.
As a certified Aromatherapist, I will teach you how to blend the concoctions & create the product, and supply all of the essential oils, labels and packaging!
Available products to make & take home while having fun and bonding with your friends, family or co-workers:
Body Perfumes

Hair & Face Serums

Room & Body Sprays

Lip Butters

Meditation Inhalers

Bath Salts

Foot Scrubs

Body Sugars

Facial Masks
Kundalini yoga is an uplifting blend of spiritual and physical practices. It incorporates dynamic breathing techniques (pranayam), hand positions (mudras), postures (asanas), meditation, and the chanting of mantras in sacred Sanskrit text.
The goal is to build physical vitality and increase consciousness. It is a powerful tool for detoxifying the body and the nervous system, as well as clearing out old subconscious blocks.
Classes at Community Yoga in Cochrane on the following days/evenings:
- Thursdays 8:45-9:45PM (Breathwork & Sound Bowl Meditation)
- Every 2nd Sunday - full Kundalini class 5:30-6:45PM
- NEW MOON SADHANA ~ the morning of every New Moon from 5:00-7:00AM
Classes in my home studio in Water Valley:
- Fridays @ 6:45-8:00PM
- Every 2nd Sunday @ 7:00-8:30 PM
Classes at the Library in Water Valley:
- Wednesdays @ 9:30 - 10:30 AM (Breathwork & Sound Bowl Meditation)
Also watch EVENTS page for personalized workshops, classwork, teachings and weekly series of classes to break through blocks and shatter old patterns!